Gertsch Consulting & Mode Vision
Consulting & Software for the Apparel & Fashion Industry
In the future, develop your patterns digitally with the help of the CAD software GRAFIS efficiently and sustainably. Invest in your future! Our new CAD course in the blended learning concept. We combine the advantages of face-to-face and virtual teaching Course...
Online tradeThe past year has impressively shown us that online retail is an important component in the sale of products, as a large number of stores were closed. Customers could only be reached if one had a "virtual shop window" and could offer the products through...
No Results Found
The page you requested could not be found. Try refining your search, or use the navigation above to locate the post.
Products
Software / Hardware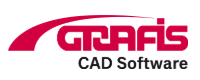 CAD-Software GRAFIS
With the CAD system GRAFIS you have an innovative software for the construction of clothing and shoes at your disposal. and technical textiles are available.
This way, you combine the classic approach to setting up professional patterns for the apparel and footwear industry with the advantages of working digitally, effectively and intuitively.
With GRAFIS CAD system you have, in contrast to other CAD systems, the advantage of the design principle on your side.
ProfileFitPattern Autonester
ProFileFitPattern
Take measurements without contact. / Digitize wherever you are.
Determine your customers' body measurements from photos in just a few steps or digitize paper cuts and sample parts with ProfileFitPattern 2.0 and GRAFIS CAD.
Autonester
The GRAFIS Autonester is an optional addition to the layplan program that automatically lays out your layplans.
VStitcher from Browzwear 3D-Visualization
You can reduce the production of Protoypes, which otherwise costs a lot of time and money, to a minimum with VStitcher fromBrowzwear and the GRAFISPlugin for VStitcher. The number of sample parts can be significantly reduced, communication within your company is simplified and the simulations are ideal for product presentation, marketing purposes or for actual sales.
Plotter
TDOT is the new ultra-wide plotter from TkT-brainpower in Spain. It builds on the success of its predecessor and impresses with more power, more options and better print resolution.
We would be happy to show you the plotter at our office in Zofingen.
Contact us for a non-binding offer: info@gertsch.ch

pod - Pattern on Demand
"pod – Pattern on Demand®" is a platform for manufacturers and suppliers of individualized customized clothing.
The platform offers a professional workflow from the web store to the cut-sheet image in the age of Industry 4.0 and digitization of processes.
Paper / Cardboard
We stock various qualities of paper and cardboard in various widths and makeups.
Please send inquiries & orders to: office@gertsch.ch
Consulting
We offer consulting services for the sewing trade and industry.
The focus areas are:
Process optimization in the made-to-measure area
Production engineering
Process organization and cost accounting
Computer science (hardware/software)
Valuations (purchase/sale)
But also otherwise we help with advice and action, if we have the necessary knowledge.
Training
We will be happy to show you how to get the most out of the software. Sometimes it's little tips & tricks that make your job a lot easier. We offer group and individual training.
Our competence for your projects
We are happy to support you in the digitization of your processes. We offer consulting, training, implementation support, maintenance and support.
Contact us without obligation to discuss your project idea. It would be our pleasure to implement solutions together with you.
Every journey begins with the first step. (Lao Tze)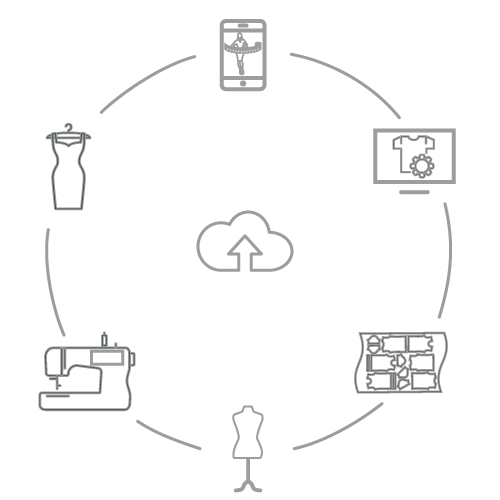 Verena Gertsch
Administration
Dipl. Technician HF with specialization in clothing, head of administration, order processing, accounting and paper orders
Sabine Princi
CAD
Paternmaker, garment technician, management CAD, demonstration, training and services – GRAFIS (CAD)
Liem
Technical Team Lead
Teamleader by
soXes Vietnam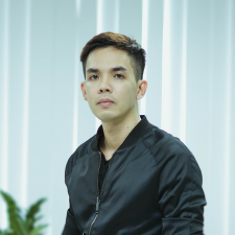 Tony
Software Engineer
Senior Software Developer by
soXes Vietnam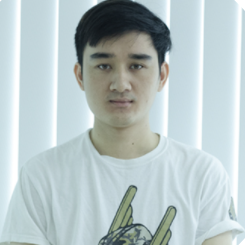 Cong
Software Engineer
Software Developer by
soXes Vietnam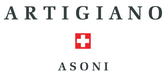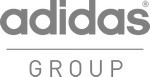 Gertsch Consulting & Mode Vision
Office
Mühlethalstrasse 79
CH-4800 Zofingen
Opening hours
Mo-Fr: 08-12 / 13-17
Sa-Su : geschlossen